TRUST for Engineering Industries was established in 1996, on Egyptian grounds, as a family run business that manufactures seating systems; and specializes in automotive seats. As TRUST grew, the transition to become the corporate organization it is today was facilitated by each member of the TRUST family. At TRUST, we believe that every employee is a family member and asset that must be invested in and cared for.
TRUST has witnessed several expansions through the years and continues to broaden its scope of offerings. The company was founded on an area of 6,000 m2 in ElKhanka Industrial Zone. Today, TRUST covers an area of 20,000 m2 and utilizes state of the art technologies and calibers that act as the backbone of the entire business. TRUST currently acquires the greatest market share in vehicle seats in Egypt, at %30, and thrives to reach %40 by 2020. Over the years, we have acquired the experience, know-how and founded the infrastructure needed to expand into and conquer cross-border markets.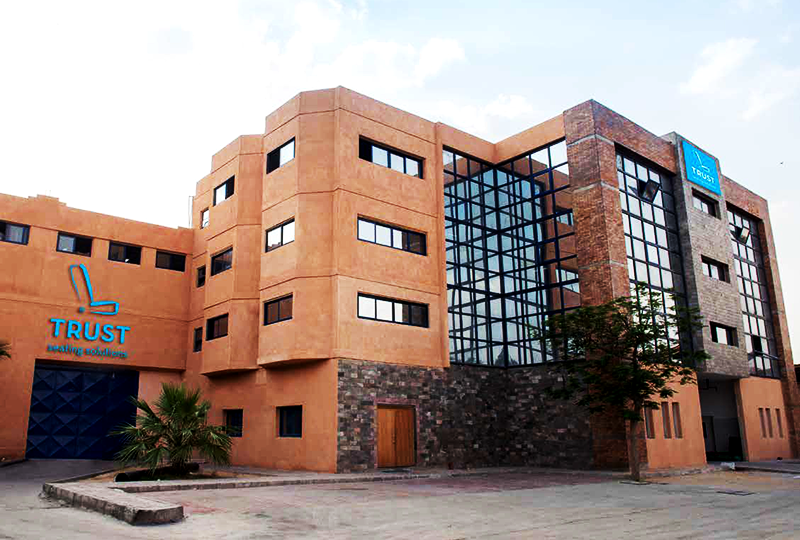 TRUST's turnover has increased by a factor of 5 during the last 5 years; manufacturing and delivering 200,000 seating units in 2013 and 3,000,000 units in 2018.
At TRUST for Engineering Industries, we aspire to be the ultimate destination for seating systems, and to be the name of choice across the entire world where seating systems are concerned.
TRUST for Engineering Industries strives to maintain its high-quality standards and stakeholder satisfaction while increasing its productivity.